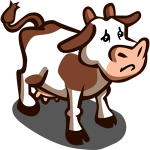 Tip: It helped me using www.farmville.com to enter my farm without problems..
Server Unavailable Message assistance.
Updated 06/12/2011 at 15:40
We've received notification of a "Server Unavailable" message when attempting to load FarmVille. Please know that we've become aware of it and the studio is working on a solution. We'll have your farms up and running as soon as possible. Thanks for your patience!